With cybercrime evolving at incredible speeds, being online is now more dangerous than ever. Seemingly harmless actions such as connecting to unsecured/public WiFi networks can have unexpectedly negative consequences, like data theft. Not to mention clicking on an email attachment or link could result in malware downloading on a computer. Users face these threats every day but with adequate protection, these threats are not as threatening. And that is why SpyWarrior and Cypherdog have teamed up to allow users to secure their devices and their data with ease.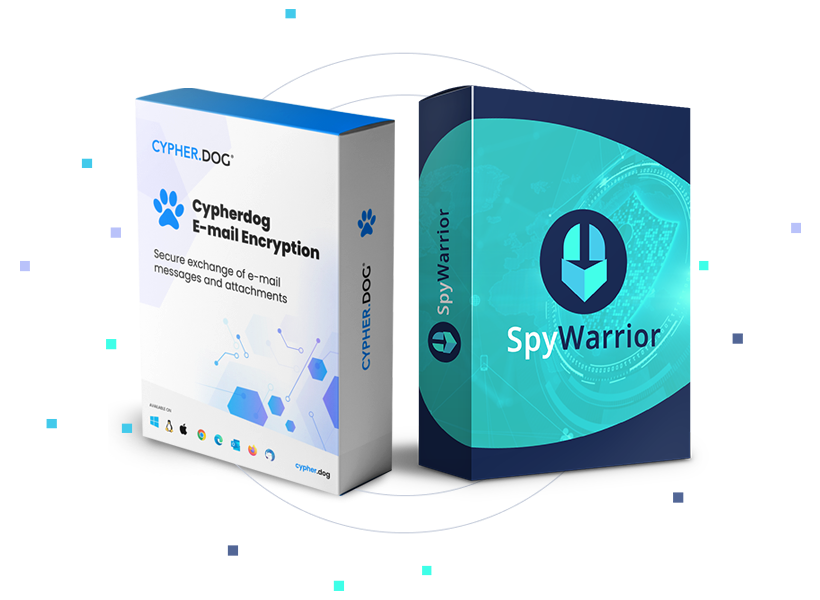 Modern anti-malware programs offer protection from all kinds of potential threats, including viruses, potentially unwanted programs, and malware (including ransomware). Such solutions guard the computer in real-time and prevent malicious programs from being able to sneak in and cause damage. Artificial intelligence technology integrated within such programs, as well as behavioural analysis, also protects against file-encrypting ransomware infections. An anti-malware program is able to identify a potentially malicious process that, for example, intends to encrypt files, and block it from doing so. A modern anti-malware solution is not only able to guard users' computers but also protect their files from encryption. SpyWarrior is an example of one such solution.
Protecting files and data from unauthorized access is equally important. The best way to do that is to encrypt them. This way, the encrypted files would only be accessible to the owner or someone who has access to the private key. It's also important that users are able to send files, emails, and messages in a secure way. This can be done with Cypherdog's encryption services.
Ideally, we would not need to worry about the security of our devices and data. However, that is not the reality we live in and we need to take action to ensure our security. What cybersecurity companies can do to make it easier is offer users affordable, comprehensive, and effective solutions that make being safe easy. SpyWarrior and Cypherdog are doing exactly that. With both security solutions, users can be sure they're protected on all fronts.